Broncos,
Raiders and Cowboys

Exhibition Basketball Fundraisers
We produce an exhibition basketball game, which features past and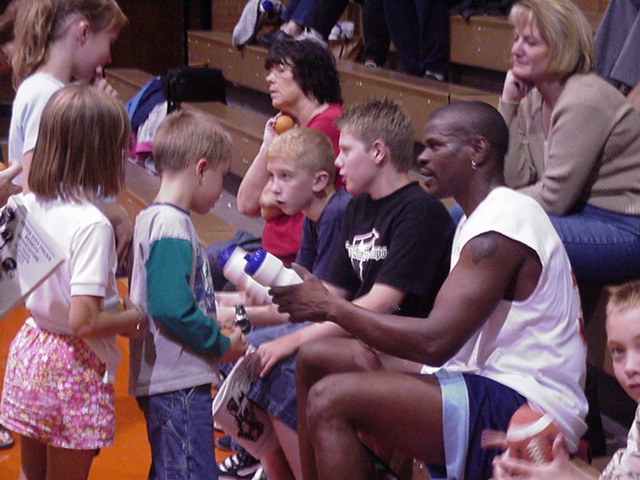 present NFL players against local community members (radio personalities, sponsors members, police and/or fire department teams). This gives fans a chance to meet some of their sports heroes while contributing to a worthy cause. The games are a fun-filled family event and autographs are available at various times throughout the evening – which adds to the excitement of the event. Depending on your city's geographic location, we will provide appropriate NFL team's players.
BackBeat has been described as the "closest you can get to the real thing". The band was actually hired to play the Beatles in a Paramount motion picture because of their resemblance to the Beatles. They provide wonderful family oriented concerts that allow parents to share with their children the music they grew up with. It's a feel-good event. BackBeat is also the only band in America who do tributes to the Monkees as well.


Hypnotism with Ray Thompson

Hypnotist, Ray Thompson, takes you on a journey into the realm of the subconscious. He employs volunteers from the audience and combines theater and hypnosis to make them believe they have gone to Disney World or Hawaii. The whole family can enjoy his performance.
Magic & Illusion
with Keith West
Magician/Illusionist, Keith West, is one of the finest comic magicians in the Midwest. His on- stage persona has made him a favorite at all types of family events across America for most of the last decade. His work has been endorsed in glowing terms: "You were a real hit and we appreciate all your efforts." Terry E. Branstad, former Governor of Iowa